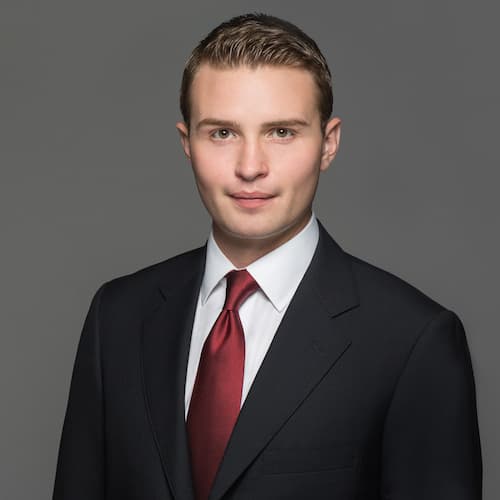 Dr. George E. Bogden is a Strategy & Policy Fellow, funded by the Smith Richardson Foundation, a Senior Visiting Researcher at Bard College, and the 2022 Helmut Schmidt Fellow at the German Marshall Fund of the United States. He is also currently completing a one-year appointment as a Senior Law Clerk at the U.S. Court of International Trade. Previously, Dr. Bogden served as an inaugural Senior Fellow at the Hungary Foundation, in residence in Budapest, as well as the first Associate Director of the Center for the Future of Liberal Society at the Hudson Institute.
Dr. Bogden's commentary has appeared in the Wall Street Journal, GMFUS's Paper Series, The American Interest, The Wavell Room, Presidential Studies Quarterly, and the Marine Corps University Press. In the fall of 2021, Routledge will publish his forthcoming chapter in its Handbook on Strategic Culture.
He received a D.Phil. in international relations from the University of Oxford as a Clarendon Scholar, as well as a JD from New York University as a Dean's Award Scholar and Editor-in-Chief of the Journal of Law & Liberty. Before defending his dissertation, he undertook a Fulbright Fellowship in Kosovo. He earned his B.A. from Yale, serving as the university's Fox International Fellow in Istanbul following his graduation. His research has been funded by Yale's Mellon Forum, the Gilbert Murray Trust, St. Edmund Hall, and St. Peter's College, Oxford, and has earned multiple awards. In the area of policy-relevant research, he was recognized by the Brussels Forum Young Writers Award, as well as the Trench Gascoigne Essay Contest.